Please select a language:
English
|
Spanish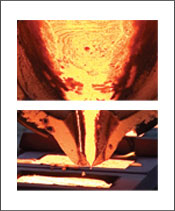 IPPG is a distributor with a staff of professionals contributing extensive experience in the pipe, valve, and butt weld fitting industry.
Our global network of distribution allows us the ability to leverage western quality control practices.
We supply pipe, valves, fittings, and flanges in all sizes and a full range of materials including carbon, chrome, stainless, and nickel-based alloys. We have the capability to provide expedited deliveries from major international mills and our own production capacity.